CANOFIX® is the compound word of CANOPY and FIX (to be attached firmly), means a polycarbonate canopy / awning system for your door awnings, window awnings or roofing you need to cover.
Because brackets and a roofing panel are made of polycarbonate, it's a very durable and flexible with high quality.
It is constructed in method of putting polycarbonate sheet on specially designed polycarbonate bracket and it is possible to install up to 30meter using only a single panel.
Due to single panel of roofing, CANOFIX® offers no leak canopy solution can stand on high/low temperature without expansion, shrinking, damage and deformation.
This is why you can never compare other plastic awnings with CANOFIX
Modern and practical design
Simple assembling and disassembling
Easy Installation for inexperienced users
Suitable for DIY
Light weight, strong and durable canopy / awning solution can be installed at home or business without professional help.
Removable and reusable at another place
No Joints, No welding
It uses a one-piece roofing panel up to 30meters and does not require joints or welding of multiple panels that can potentially result in water leakage and structural deformity.
Customized size and wide range of application
They are available for entrances, windows, patios, decks, garages, stairs, bus stops, bicycle shelter, passageways, separate garbage collection bins shelter, players' benches and more.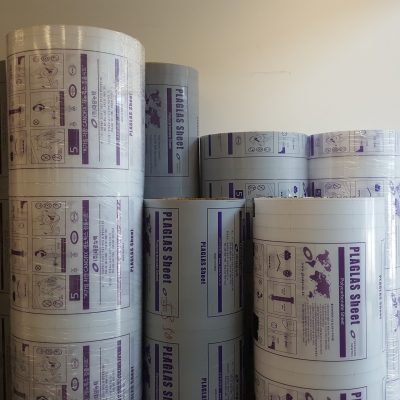 From Wikipedia – "Polycarbonates (PC) are a group of thermoplastic polymers containing carbonate groups in their chemical structures.
Polycarbonates used in engineering are strong, tough materials, and some grades are optically transparent.
They are easily worked, molded, and thermoformed.
Because of these properties, polycarbonates find many applications.
Polycarbonates do not have a unique Resin identification code (RIC) and are identified as "Other", 7 on the RIC.
Products made from polycarbonate can contain the precursor monomer bisphenol A (BPA).
Polycarbonate is also known by a variety of trademarked names, including Lexan, Makrolon, and others." Normally, because of its strength and transparent, it is used for high impact areas such as bulletproof windows in banks.
It can be injection molded so so many areas it is used for.
Worried about HEAVY RAIN and HAIL
Better Homes and Gardens(16-18 SEP SYDNEY / 14-16 OCT MELBOURNE)